September 30, 2019 10:40 pm
I Know It's Fall, But We're Springing Forward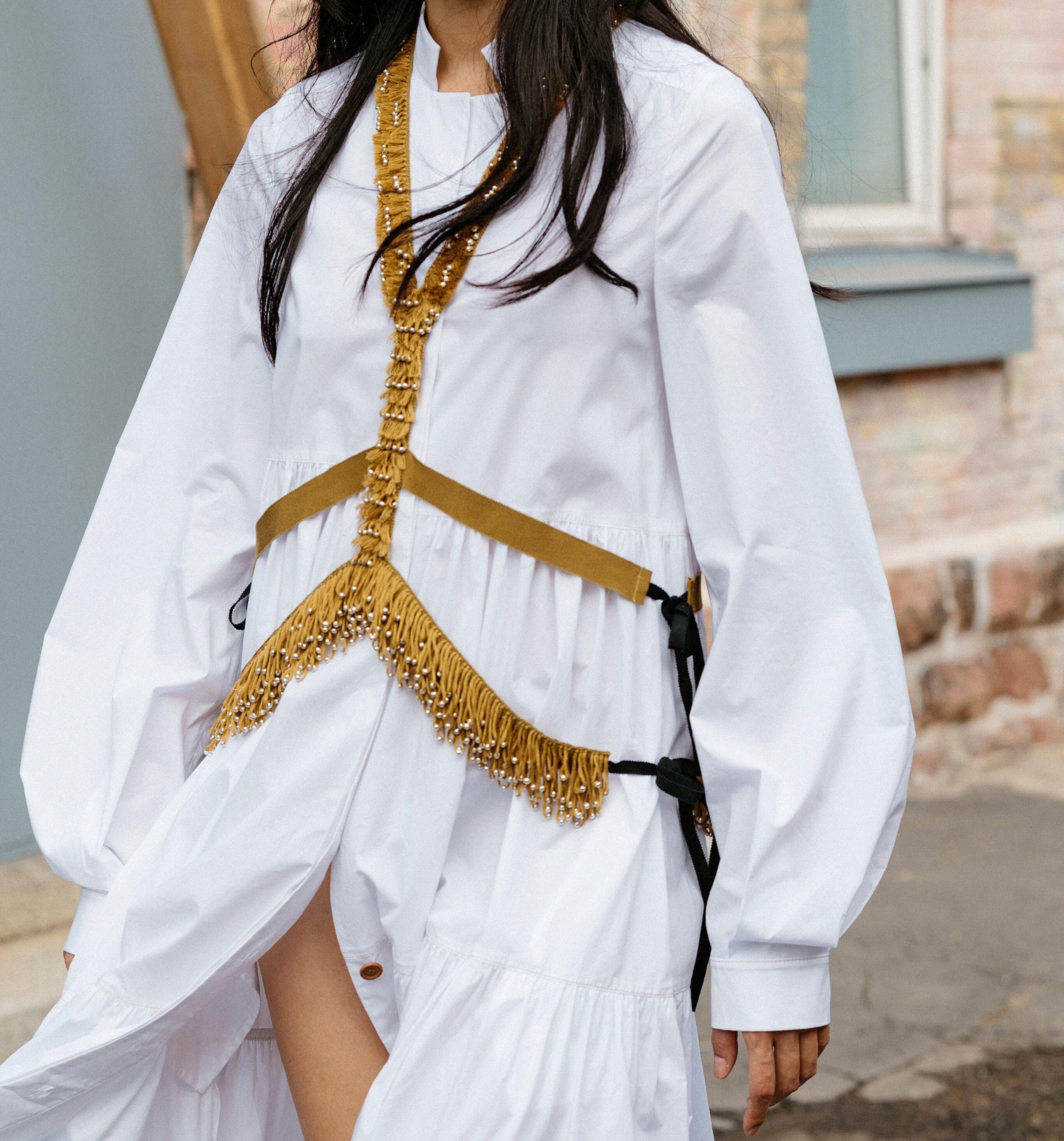 Yes, I know… I almost let the month slip by without holding myself accountable to my self-pledged one post per month minimum, but alas we made it.
The Fashion Week series (New York, London, Milan, Paris) is nearing an end, and we're focused on all things Spring 2020. If you aren't sure what's "in" for Fall, I will share some season favorites in one of my upcoming posts. But, for now let's Spring forward while we continue to enjoy the last days of this beautiful warm weather we have before Fall/Winter really hits!
Honestly, I'm not sure how any one person can keep up with all the shows that take place during fashion week because there are so many! Thankfully there are teams of fashion writers and photographers that capture the need-to-know details and looks of the highly coveted runway shows.
I've been scouring the net to see what will be on trend next Spring, and although I wasn't able to get through every show just yet (because I wanted to meet my monthly deadline) here is what I've concluded so far:
Bold & Bright Colors Are Here To Stay
So many beautiful bold colors were strutted down the runways in monochromatic and stylishly mixed looks:
One-Shoulder, Off-The-Shoulder & Bold Shoulders
The shoulder details were hard to miss, and while I'm not sure I could pull of the bold shoulder looks (always willing to try!), I'm so here for the one-shoulder and off-the-shoulder details that the designers created in their SS20 collections:
Menswear Inspired Pieces
This might have been my favorite trend that I noticed in the spring collections. Many of the designers collections have menswear inspired pieces like structured shorts suit sets that were styled in many ways like an American classic look, minimalist, edgy and even soft feminine:
Edgy, Sultry & Feminine
For the not so girly chic, there were edgy military inspired and menswear pieces (vests and suit jackets) in mute tones like crisp white, black, nude and olive green looks to name a few. There were also some pretty sultry looks that it the runway with high-slit skirts and one-shoulder dresses in your choice of soft or bold colors, and unique patterns or prints. There were also super feminine looks the angelically floated down the runway, so there's a little bit of something for everyone:
Sequins, Metallics & Beading
Sequin in daytime looks, beautifully beaded dresses and metallics galore were displayed in the collections going for the more trendy not-so-everyday everyday looks:
Bralette Tops and Skirt/Pant Sets
This is quite possibly my most favorite trend of all. Simply because you can make this look casual for daytime by throwing a structured blazer over the set, keep it sexy for a night out, or easily be vacation ready in one of these sets that were sent down the runway:
Fashion Is Fashion, Style Is Knowing How & When To Accessorize
Belt bags are still in for next Spring, so keep or invest in a few to add to your bag collection. Oversized and small waist belts, normal sized handbags (lol), hats and really cool jewels:
If this is a lot to take in, then I'm sure you can only imagine how wonderfully overwhelmed I've been by the Spring 2020 must-haves that I've quite possibly over indulged in this past month. Anything for you guys – I'd gladly do it again! Hope this filled your heart with some Spring joy and style inspo to hold onto through the cooler months.
I still have some work to do with getting through the rest of the shows, but I will spotlight a few of my favorite designers, looks and trends as I go through so check back in!
X.O.
Tashima