January 31, 2020 10:57 pm
SACAI: WOMEN'S PRE-FALL & MENSWEAR FALL 2020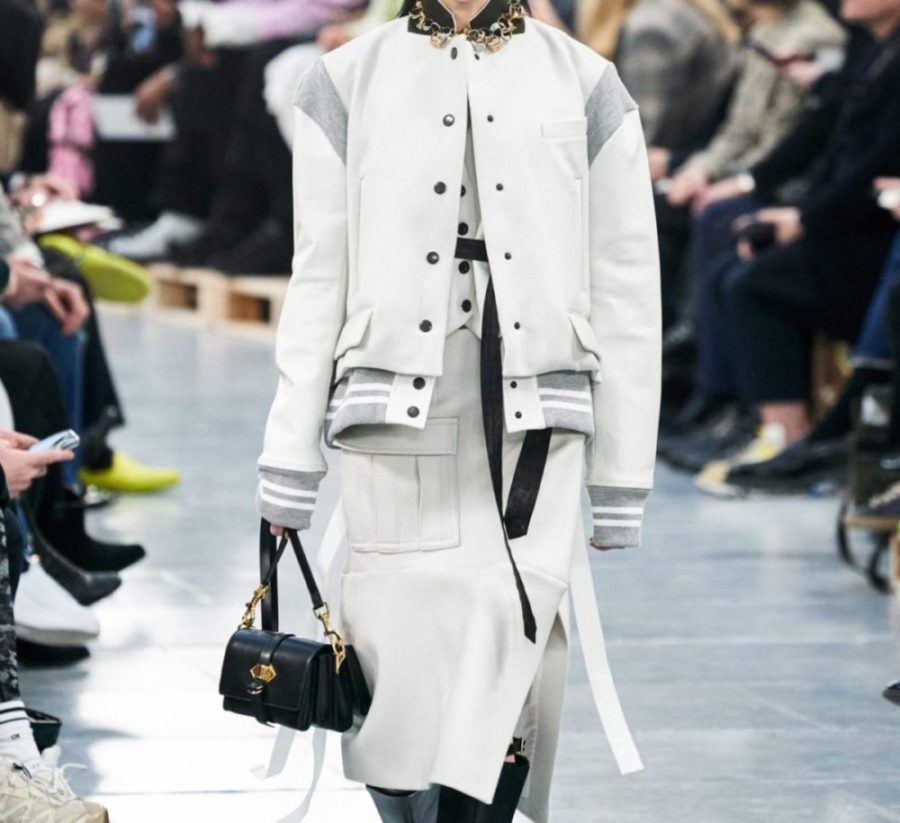 Chitose Abe (designer of Sacai) did not disappoint on her Women's Pre-fall and menswear collections.
Her talents with creating hybrid pieces are truly unmatched and I pretty much want every look that came down the runway.
I'm big on hats and caps right now, so I'm totally obsessed with the "S" cap that came down the runway in my favorite olive green color. Her play on oversized signet ring necklaces, cool handbags, combat boots, and Nike x Sacai Vaporwaffle sneakers made the collection all the more street-chic worthy.
I honestly wish I could wear some of the pieces right now, but the weather has been so warm lately that I haven't gotten to wear many of my favorite layered Fall/Winter looks.
Let's all do our part to prevent any further effects on global warming, climate change, and knowing the difference.
#ShamlessPlug
Back to our regularly scheduled blog post. Abe's play on colors, prints, layers and textures is a great way to keep your Fall looks fresh and fun. Here are some of my favorite looks from the women's collection that came down the runway:
Abe's Fall 2020 menswear collection which featured stylish sweaters that zip-up the torso, unique prints on bomber jackets and a few looks with a fun play on real men wear pink (because they do!) is nothing short of cool. Take a peek:
Fun Fact: Abe's Fall collection was inspired by Albert Einstein's quote, "I believe in intuitions and inspirations. I sometimes feel that I am right. I do not know that I am.", as her latest collection was fully created based on her intuition.
I hope you love the looks as much as I do. Try to invest in some of her pieces, they're timeless! If it's not in your budget right now, even recreating some of her more simple looks would be a great way to add to your personal style.
Now for the big announcement!
I will be doing a Style Challenge Giveaway next month! One lucky winner will get a 1-on-1 styling session with me, so keep an eye out for a new post with all the details.
Until then, style on love bugs and as always I'm here for your styling needs.
X.O.
Tashima