December 31, 2019 1:58 pm
Sacai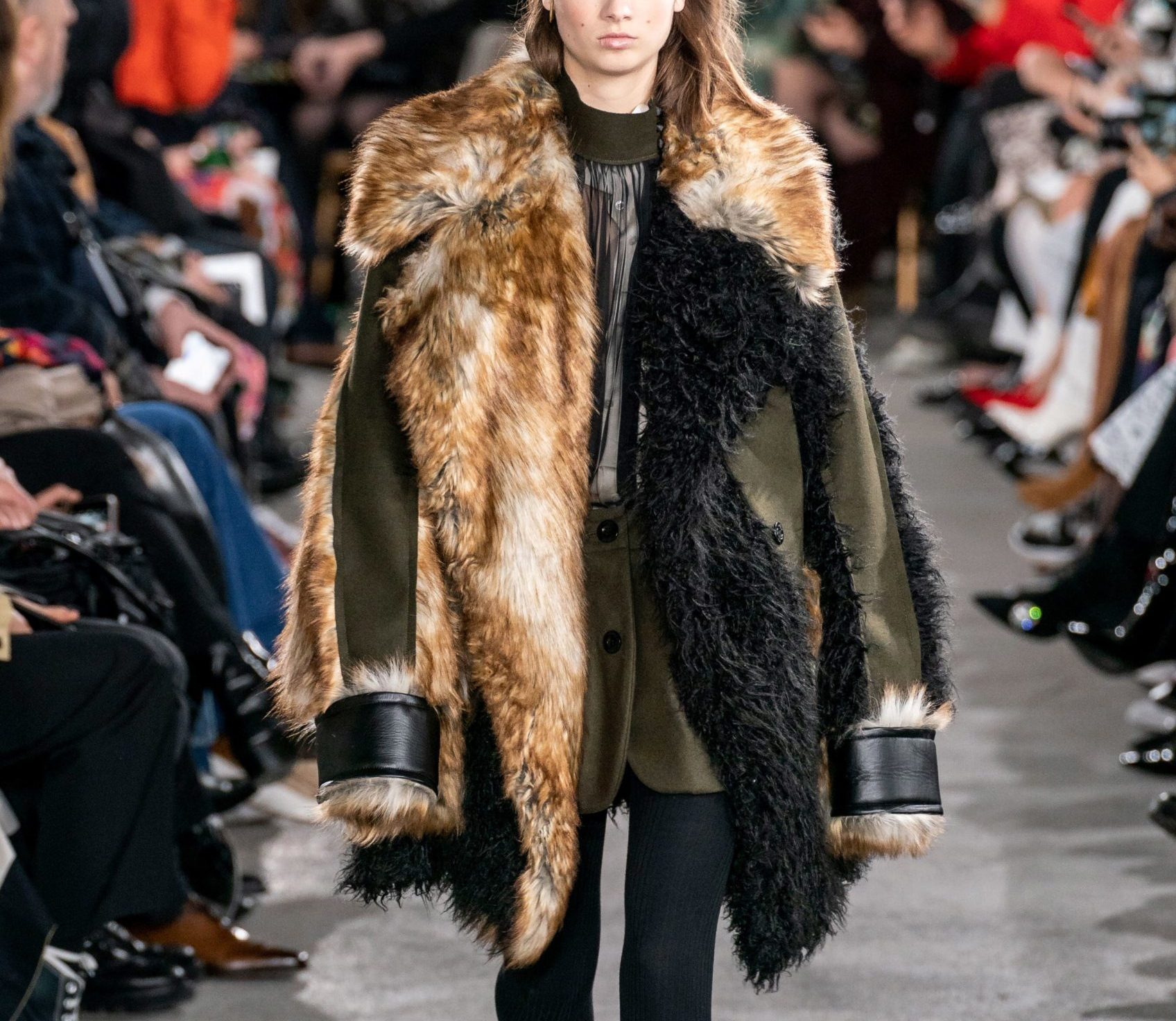 So apparently, Chitose Abe who is the Owner, Creative Director and Designer of Sacai has been in the fashion business for 20 years now and sadly I'm just getting to know and love her creative genius. Her creative genius is showcased in her unique design aesthetic which encompasses the ability to take two pieces and seamlessly make them into one classic piece that will last you a lifetime's worth of style.
As you know, I am obsessed with outerwear (or maybe like me with Abe, you're just getting to know my aesthetic). The Sacai Fall 19′ Ready-to-Wear collection is right up my alley for all of the right reasons, and maybe yours too. The outerwear is insane, and the details are just everything.
According to the review of the collection from Vogue Runway, layering was the root of Abe's process for the Sacai Fall 19′ RTW collection. Layering is a great way to set off your look in an amazingly cool and edgy way. It's one of my favorite things to do in the Fall and Winter.
Take a look at some of my favorite pieces from the Fall collection:
While I'm wildly obsessed with her Fall/Winter wear, her Spring 2020 collection did not disappoint! For all of my guy followers, her menswear pieces are nothing to snuff at so get into it!
Quick Pro Tip: If you want to consistently build your style with unique looks that match your aesthetic, consistently build your brand knowledge. I do this to continuously grow in my craft, as you can never have too much knowledge in your field because continuous growth is key, but you can also utilize brand knowledge to learn of brands and designers that you never knew of before to grow your personal style.
If you want a quick read on Abe and her Sacai brand, check out her bio on BoF.
Style on love bugs! Per usual, I'm always here if you need my styling expertise.
X.O.
Tashima
P.S. Happy New Year! Make it better than your last!